Over 2300 shapes and styles and counting......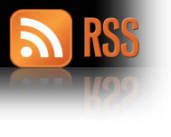 We are currently updating the website. Bear with us while we upgrade to serve you better!
Butthead's Tobacco Emporium
5 Padanaram Road
Danbury, CT 06811
203-792-4327
cigars@
buttheadstobacco.com
Sign up for our event email list! We have over 45 in-store events per year!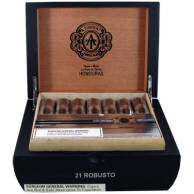 Hailed as "quite likely the most sensual cigar under the sun," the new H. Upmann Sun Grown is handmade at the famed La Flor de Copan factory in Honduras.

The new cigar is highlighted by sun-grown wrapper leaves cultivated in Ecuador, which is known for some of the sweetest, most flavorful wrapper leaves grown anywhere in the world. This superior wrapper surrounds a hand-selected Broadleaf binder and a blend of fine Nicaraguan and Honduran fillers.

Connoisseurs of sun-grown cigars will "savor the fuller body and deep, complex flavor sensations of this intoxicating cigar. This new cigar exemplifies H. Upmann's 166 year tradition of excellence."
The new A. Turrent Triple Play Puro Maduro was a major hit with aficionados at a special pre launch event hosted by talk radio personality Cigar Dave. "Connoisseurs of fuller-bodied smokes raved about this cigar," said an Altadis U.S.A. spokesperson at the event.
Alejandro Turrent, fifth generation of the famed cigar-making family and one of the industry's rising young stars, created the outstanding new smoke in Honduras at the acclaimed La Flor de Copan factory.

The new A. Turrent Puro Maduro is named "Triple Play" because the entire blend - wrapper, binder and long fillers – is comprised of fine, hand-selected maduro tobaccos. An ultra-premium San Andrés Morrón wrapper surrounds a blackened Connecticut Broadleaf binder and long fillers from Nicaragua, San Andrés and Honduras.
"Fuerte" means "strong". And the new Don Diego Fuerte by Omar Ortez certainly packs a wallop. For almost 50 years, the Don Diego brand from Altadis U.S.A. has been synonymous with high-quality mild to medium-bodied cigars. The new Fuerte is the brand's first venture into robust, fuller-bodied smokes.

Don Diego Fuerte is handcrafted in Nicaragua by Omar Ortez. This renowned master cigar maker has a reputation for turning out many of that nation's finest cigars, as well as growing the premium tobaccos found in many prestigious cigar brands.

About as subtle as a heavyweight boxer, the Don Diego Fuerte is highlighted by a select Ecuadorian Cubano wrapper surrounding a superb Nicaraguan binder and powerful blend of Nicaraguan and Dominican filler tobaccos.

Rich, robust and well rounded the new Don Diego Fuerte by Omar Ortez takes this venerable brand in an entirely new flavor direction.

The new cigar is available in five sizes: Corona, Robusto, Toro, Churchill and Belicoso.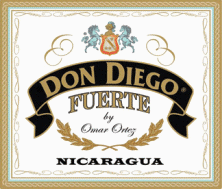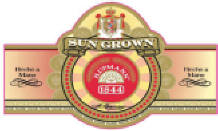 Maria Santis, our resident Latina sales manager from Altadis USA will be here introducing these 3 new lines of cigars. Attendees will receive 1 Free Cigar for every 4 they purchase. Three free cigars for purchasers of 9 of the featured cigars. Free goods with box purchases.

Raffles for swag and lighters and refreshments and conversation as always! 3-7pm
Join us Thursday, October 7, 2010
3 - 7pm
Danbury Location
Introducing our Triple Play - Triple Play