Over 2300 shapes and styles and counting......




We are currently updating the website. Bear with us while we upgrade to serve you better!
Butthead's Tobacco Emporium
5 Padanaram Road
Danbury, CT 06811
203-792-4327
cigars@
buttheadstobacco.com
Sign up for our event email list! We have over 45 in-store events per year!








Esteban Carreras Cigars
Thursday September 30, 2010
3-7pm Danbury Store
There are cigar brands which don't promote themselves that much, and amid the noise of the world's largest cigar market - the United States - may be considered hidden gems. After a while, however, these brands are no surprise to experienced smokers.
That's one way to describe Craig Cunningham and his Esteban Carreras line, manufactured in Nicaragua and distributed from Dana Point, California, located south of Los Angeles, on the way to San Diego.
Esteban Carreras
cigars consist of the highest quality tobaccos the world has to offer. They are produced in the finest factories in the world in Santiago, Dominican Republic and Esteli,Nicaragua and are handcrafted by some of the worlds most talented artisans.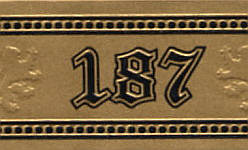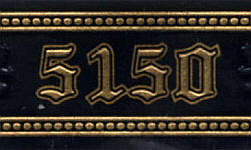 Introduced early in 2010, the Esteban Carreras 5150 is easily recognized by its gold-on-black footer band and a medium-brown wrapper of Sumatra seed, but grown in Ecuador. It offers a medium-to-full body, with a toasty and spicy aroma from the start.

The flavor showcases a lively balance of biting spice and sweetness on the finish. This is a cigar which will get your attention, and hold it, with plenty of spice and sweet notes that mellow the overall experience. The volume of flavor expands in the second half, with an emphasis on spice and pepper, with an occasional sweet note as well.

Construction and burn are excellent, but the blend can be heady if you are not experienced with strong cigar blends. That said, it is quite entertaining, especially for those who appreciate bold tastes in their smokes.


Your initial impression of the 187 is its dark, pliable wrapper. It's a maduro-shade leaf grown in Nicaragua and is accompanied by an all-Nicaraguan interior blend that offers a full body and a spicy aroma.

Marked by a black-on-gold footer band with delicately-embossed lions on each side of the "187," the taste begins with a sweet note from the wrapper and a light, spicy finish. The draw is excellent and the burn is even, allowing you to enjoy the mostly-spicy flavor.

It remains fairly consistent into the second half, when the spicy and peppery elements become more aggressive and take over. This is an interesting cigar that stays away from any note of harshness until the final third, at which time it is time to retire.

Fans of spicy cigars will enjoy the 187