Imperia & Erlich Cigars with Mike Bellody!
Celebrate Star Wars Day With Us!
Bring in something Star Wars related and your
cigar deal just got better!
Every 4th Cigar is FREE!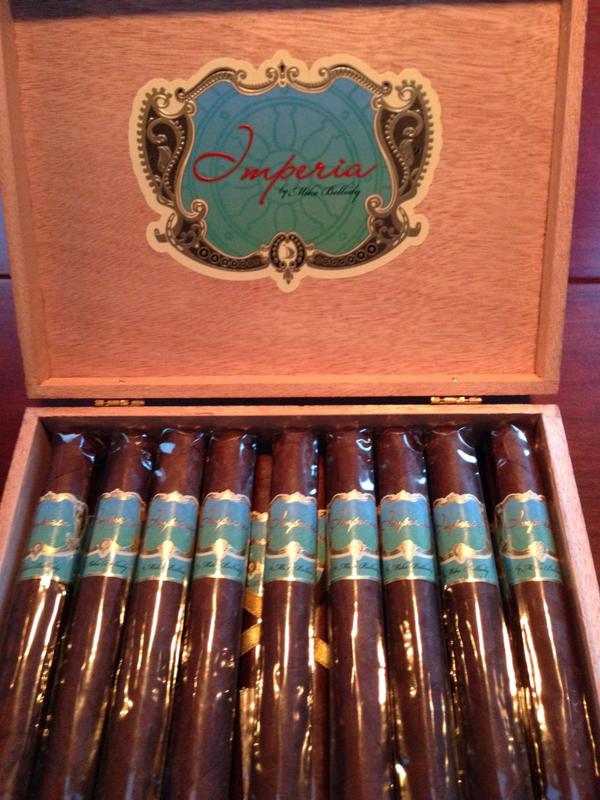 This Thursday, our cigar event will feature Imperia Cigars hosted by the owner of MLB Cigar Ventures, Mike Bellody.
Imperia is made by the Quesada Family and is a medium bodied smoke that starts out earthy with hints of sweetness. Flavors of chocolate and caramel develop with subtle complexities that make this a great cigar for a broad range of smokers. Dominican wrapper, binder, and fillers complimented with additional Nicaraguan fillers round out the flavor profile making this a very satisfying smoke.
In addition to Imperia, Mike's new releases of Erlich cigars, Islero by Imperia, and Imperia Aventador will also be featured!
This event will feature the Imperia, by Mike Bellody cigars, including their flagship "Blue Label" and ISLERO, their highly acclaimed 2016 IPCPR release! We will feature the first cigar release from David P. Ehrlich Co., the Tremont. David P. Ehrlich Co. is full of historical signifigance with roots that go back to 1868. Mike Bellody and Barry Macdonald (co-owners of the David P. Ehrlich cigar brand) collaborated with cigar legend Ernesto Perez Carillo to create a cigar worthy of the history present in the Ehrlich name! This is a can't miss cigar event!
We will have great specials on sticks and boxes!
Meet Mike Bellody
Mike is no stranger to the industry. In 2011, he helped relaunch El Tiante Cigars and many of you may remember him being on hand when we did a Sirius/XM bradcast from the Danbury store with Dino Costa live on Mad Dog Radio. We think he has built upon his past experience with this new cigar under his own name.
Thursday, May 4, 2017

4-7pm
Come and join us to smoke this great cigar! We sell quite a bit of it.
Buy 4 Cigars and get a FREE Cigar
Stogie Press wrote a glowing review of the cigar here